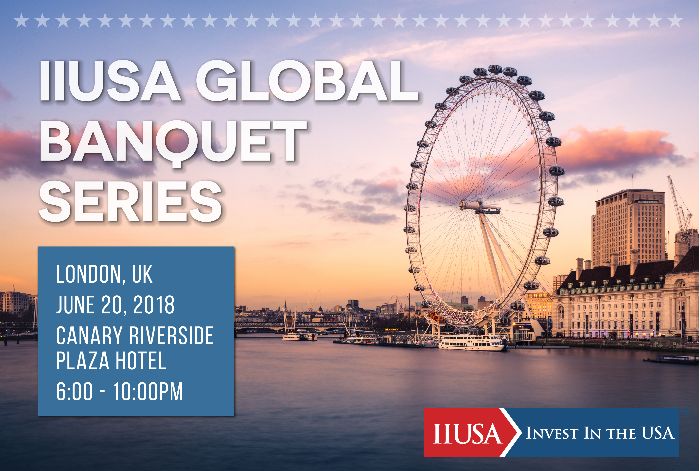 (20 June 2018 | Canary Riverside Plaza Hotel)
In partnership with BLS Global Investment Immigration Summit , IIUSA is pleased to announce that we will be in London, UK for our Global Banquet Series at Canary Riverside Plaza Hotel on 20 June 2018.
The Global Banquet Series brings together leading EB-5 professionals from across the world for an evening of educational panels and networking opportunities, helping to forge crucial relationships between EB-5 professionals in UK and the US. Earlier this year, IIUSA was joined by over 130 EB-5 stakeholders in our Global Banquet Series in Mumbai (read the event recap here)! 
In addition, IIUSA is offering several exclusive sponsorship opportunities. To learn more about sponsorship contact McKenzie Penton, mckenzie.penton@iiusa.org or call 202-795-9667.