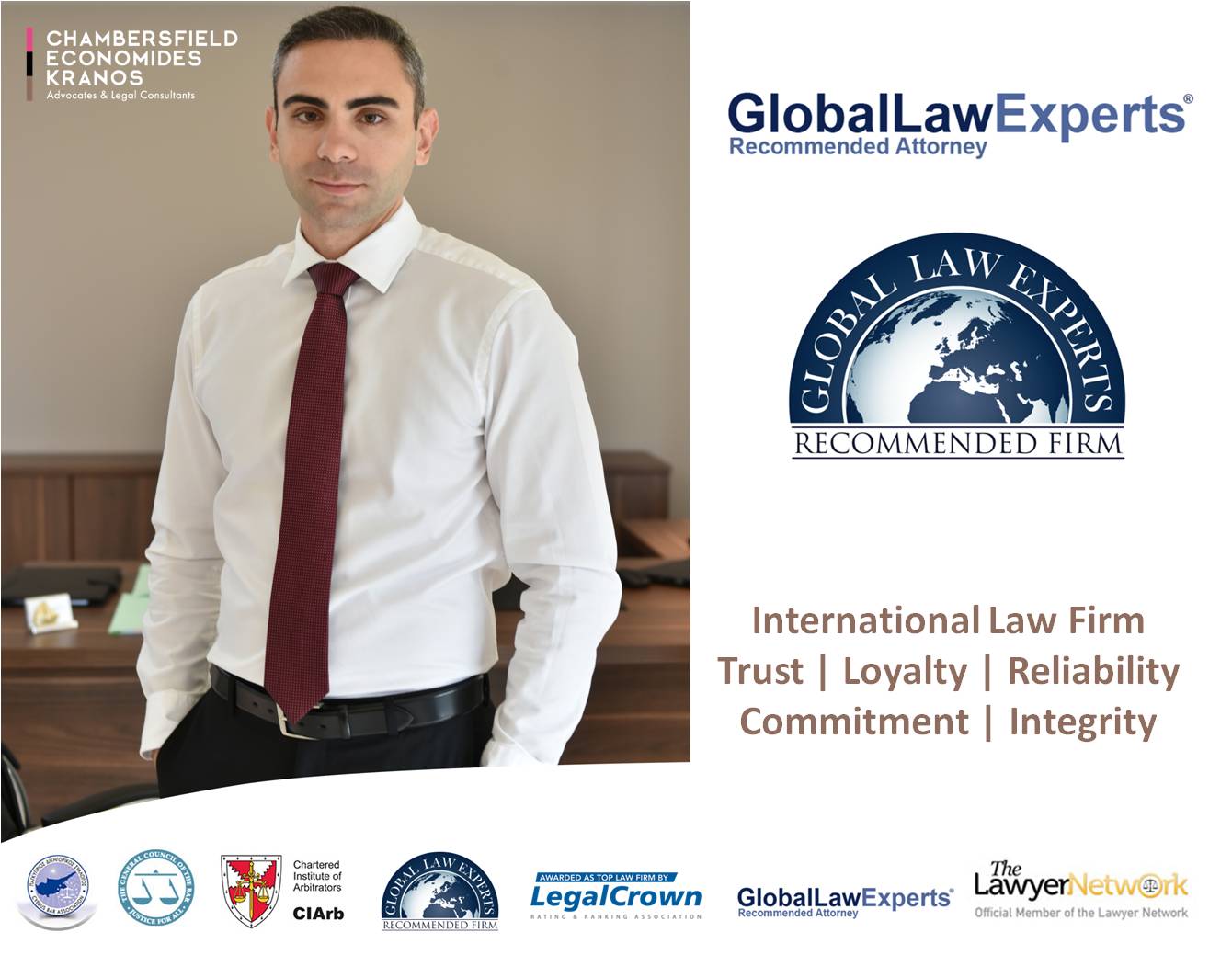 For another consecutive week Mr. Michalis Economides, CEO and Founder of Chambersfield Economides Kranos has been recognised by the renowned International Network "The Global Law Experts" as a Recommended Attorney and Firm for the Commercial Practise in Cyprus.
Chambersfield Economides Kranos deals with all legal and corporate practice areas regarding any multijurisdictional issue, with the aim to consistently exceed customers' expectations.
"We believe that nowadays, a firm differentiates from competition with the added value it offers to its customer relationships. Therefore, our aim is to develop long term relationships with our clients and not short-term transactions. Each customer is unique; thus our approach is exclusive", says Michalis Economides.
The firm has physical presence in more than 7 countries and provision fiduciary and corporate services in more than 21 jurisdictions.
In addition, the law firm provides a full spectrum of Corporate and Commercial services such as company formation, administration, Nominee – Fiduciary, Re – Domiciliation, Mergers & Acquisitions, Escrow, opening of Bank Accounts, Incorporation of Foundations, contracts and agreements, commercial dispute resolution, commercial negotiations, settlement agreements and various other international multi-complex legal and business issues.
Among others, the firm operates closely with Cyprus, Latin America and Caribbean approved citizenship/investment schemes as well as other jurisdiction countries for Permanent Residence or Citizenship/Passport.