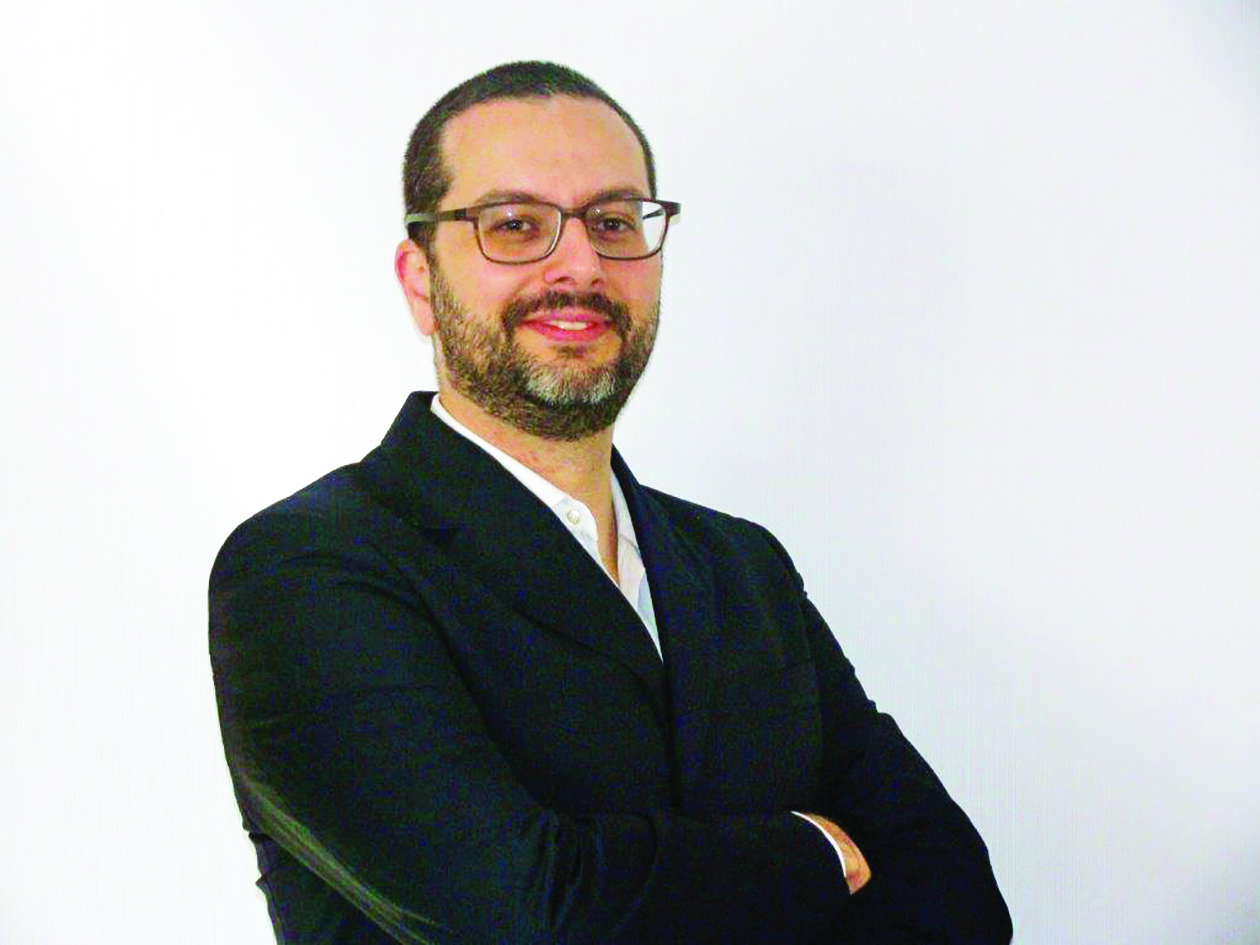 (Wednesday, 14th November 2018)
by Filipe Espinha
Strategic and Legal Solutions Creator, Attorney at Law
Why Portugal?
In the current era of economic and political uncertainty, a home away from home makes more and more sense. In a complex, unstable and difficult world, such a home should be in a peaceful, safe and stable country, preferably with modern infrastructure, good business opportunities and talented people.
On the west coast of Europe there is such country: Portugal. A place of adaptability, flexibility and a warm welcome, but which is also innovative. A new world of opportunities…
Portugal is one of the world's most ancient nations. From the 15th to the 17th century, Portuguese discoveries were responsible for important advances in technology, nautical sciences, cartography, astronomy and shipbuilding. Five centuries later, Portugal is writing new pages to its history.
Portugal today is home to companies that develop some of the finest innovations, impacting the world with technologies, products and software, but it is also, the birthplace of some of the best traditional products. A country that also defines itself by the talent of its people, with great infrastructure, advanced communication systems, and a friendly economic environment.
Portugal is considered by POLITICO an "oasis of stability". Not only a good country in which to invest but also a most desirable place to live. Blessed with abundant sunlight and warm temperatures, it is a place to visit and enjoy, where English is spoken throughout the country. It is also one of the best tourist destinations in all of Europe. You can find a safe, environmentally responsible environment, a rich leisure and culture, with a good health system.
With such great weather, food and people, the Portuguese authorities managed to launch a very simple and attractive programme: The Residence Permit for Investment Activity or the Golden Visa Programme.
The Golden Visa Programme in Portugal
The Golden Visa Programme was launched in 2012 and has been promoted as a visa or a citizenship by investment scheme. This visa has proven itself, and become the most attractive and popular option across Europe, with investors attracted because of its ease and flexibility, along with all the benefits it provides.
The idea is to attract foreign investment and boost the Portuguese economy, through the possibility of obtaining a fast-track residency permit in Portugal, alongside other benefits, pursuing investment activities by transferring capital, creating jobs or acquiring real estate, it is open to those who have entered the country regularly (e.g. holders of valid Schengen Visas, or beneficiaries of Visa exemption).
Without discrimination on nationalities or religions. If you invest, you get the residence permit.
The visa allows the applicant and family to gain a residency permit in Portugal for 12 months and is then renewed on a two-yearly cycle. This visa allows its holder to travel freely across Europe within the Schengen zone.
The most attractive part of the visa is that after five years you can then apply for permanent residency within Portugal and after six years you can apply for citizenship, the basic requirements to qualify is the initial investment, a clean criminal record and the ability to spend a minimum of seven days in Portugal each year, without the need to reside in Portugal.
It is a very straightforward investment programme (check Qualifying Investments box), very few documents are required, and applications have priority processing with the Immigration Authority (SEF), however it may take almost one year to get the Residence Card. That's why you should look for the support of professionals in all the steps from investment to application and afterwards.
Qualifying investments
You must fit at least one of the following investments:
• €1m capital transfer into Portugal;
• 10 job positions creation in Portugal;
• €500,000 in real estate property in Portugal or €350,000 in specific Portuguese urban or rural areas;
• €350,000 in scientific research in Portugal;
• €250,000 in Portuguese arts, culture and heritage;
• €500,000 in small and medium businesses in Portugal.
The investment established for the golden visa has to be maintained for a minimum of five years from the date when the Portuguese golden visa is established.
Once residency has been granted you will have the right to live, work and study anywhere within the European Union, once citizenship has been granted you will become an EU citizen and will have the same rights as anyone in Portugal.
Benefits
Those who hold a Portuguese golden visa are entitled to:
• Freedom to live and/or work in Portugal (or not – the minimum stay requirements are seven days in the first year and 14 days during each of the two subsequent two-year periods, whether or not consecutive), while keeping another residence in another country.
• Visa-free travel in Europe/Schengen area – permanent free entry and circulation in Portugal and the other 25 Schengen countries.
• Fully extendible to direct family members without further investment, including the spouse or partner, under-aged or dependent children, dependent parents, and under-aged siblings of either spouse or partner if legally under their supervision.
• EU citizenship – the applicant and his or her family may obtain permanent resident status after five years or after six they will be eligible to acquire Portuguese citizenship. Portugal accepts dual citizenship and has one of the best ranking passports in the world.
• Property or investment ownership in an EU country – Portugal is a free market and open economy with many business opportunities with no need for special authorisations and with many e-government fast procedures.
• Residency in Portugal – an alternative residency in terms of safety, security, health, education and lifestyle. With access to all Portuguese public services, including health, law and education
• Tax benefits – there may be additional tax benefits to the Portuguese investor visa is that holders will not have to pay tax on worldwide income if they live in Portugal for less than 183 days per Portuguese tax year. Or the option to become a "non-habitual resident" of Portugal for tax purposes, thereby paying little or no tax for at least ten years.
Costs
Besides travel expenses, government fees and taxes, professional fees are likely to add significantly to your total Golden Visa costs, so make sure that whoever you engage provides a full and transparent quote.
Also, you should consider the several existing taxes: Stamp duty; Property Transfer Tax (IMT); the Real Estate Tax (IMI); Income Tax (IRS); Corporate Tax (IRX) and, of course, Value Added Tax (IVA).
Your rights as a resident:
• A professional activity (as an employee or as an independent professional)
• Education and professional training
• Official recognition of education diplomas and professional qualifications
• Healthcare
• Social security benefits, tax concessions and trade union protection
• The law and the courts of law
• Tax benefits
Your Portuguese attorney will assist your requirements for a Portuguese Golden Visa, plus details on the programme and Portuguese citizenship by investment. You attorney should cover not only immigration law, but also real estate, corporate and tax matters. It is critical to ensure the right project and legal advice is obtained before embarking on such investment.
The Portuguese Golden Visa programme has proven very popular with our clients and investors. If interested, please get all the information and legal assistance from Portuguese Attorneys that can assist and help you every step of the way!
The future
The launch of the Golden Visa programme created a financial bubble for the economy that was suffering a recession. Six years have passed, foreign investment from outside Europe weighs less and less on the global volume of real estate trade. Nevertheless, since its inception, the programme has already raised more than €3.7 billion. In the foreseeable future, there will be no major changes to the programme.
One of the big attractions for investors are the returns from rental as tourist numbers in Lisbon have grown from 6 million per year in 2006 to over 11 million, with figures in 2017 up around 15%. Portugal is one of the fastest growing tourist destinations in Europe.
However, recently Transparency International criticised many EU countries, including Portugal, for the lack of clarity surrounding the popular golden visa schemes, and raised serious concerns over the risks of money laundering and the security of the EU member states.
A report titled European Getaway – Inside the Murky World of Golden Visas, compiled in conjunction with Global Witness, says golden visa schemes have seen the EU welcome over 100,000 residents, with Portugal, Spain, the UK, Hungary and Latvia topping the list of EU states where resident permits are most easily handed out to foreigners. The report implies that checks for money laundering and corrupt and illegal origins of the investment are not especially rigorous. This has been a great concern for Portuguese authorities and within some political sectors.
While some changes have been made to the programme, namely in August 2017, where a preference for job and business creation type of investments was indicated; the Golden Visa Portugal through property investment remain the preferred among the investors due the simplicity, the current ROI rates (from 3% to more than 10%) in the real estate market and the returns from rental as tourism in Portugal.
Concern is also levelled at the fact that the Immigration Authority (SEF) supposedly does not check whether applicants are subject to ongoing investigations or open criminal complaints outside of Portugal, and the applicants' source of wealth and funds. Transparency International, added that "enhanced checks should be extended to all family members." We may expect this to be addressed, as many social influencers and political decision-makers have called for increased public scrutiny of successful applications.
In fact, no one is against Residence Permits being handed out to select individuals who would benefit Portuguese society, though many would up the ante against golden visas being "sold in a system that favours corruption".
Frankly, the embarrassment is not in the attractiveness of Portugal, but in the negative perception that the programme has, created by the increasing bureaucratic barriers which began in late 2014, challenging the credibility of the programme. However, we are certain that many foreign citizens will discover this attractive programme.
In summary, it is one of the best citizenship by investment programmes in the world.
Key facts
• Freely invest in Portuguese property of €500,000 or €350,000 (reduced option)
• Clean criminal record
• No requirement to reside in Portugal
• Permanent residency after five years for the whole family
• Citizenship after six years
• EU Schengen Visa to travel freely from the beginning
• Dependent children and parents all in one application