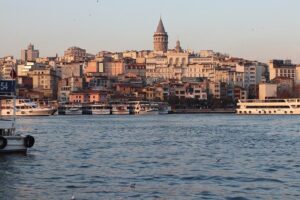 The Turkish CBI program has been increasingly gaining momentum in popularity over time with Turkey now being the newest craze for investors looking to quickly gain citizenship.
The Citizenship by Investment scheme in Turkey has become the largest program in Eurasia since it's launching in 2017.
The CBI Program was adjusted in 2018 when the Turkish Government cut the investment funds by 50% meaning that now only $250,000 in property is needed to qualify for citizenship. It was then later amended again in 2019, when Invest Turkey further simplified the program to allow applicants to file applications for residence card and citizenship together. A special citizenship unit was also setup.
In 2020, Interior Minister Süleyman Soylu told Anadolu Agency that the citizenship applications continue to increase with as many as five thousand investors so far being granted citizenship while up to nine thousand applications are still being processed. A further one thousand investors have completed the process and are awaiting their documents.
Turkey has a trillion dollar economy, making the country popular for investors seeking citizenship or a dual citizenship to another country.