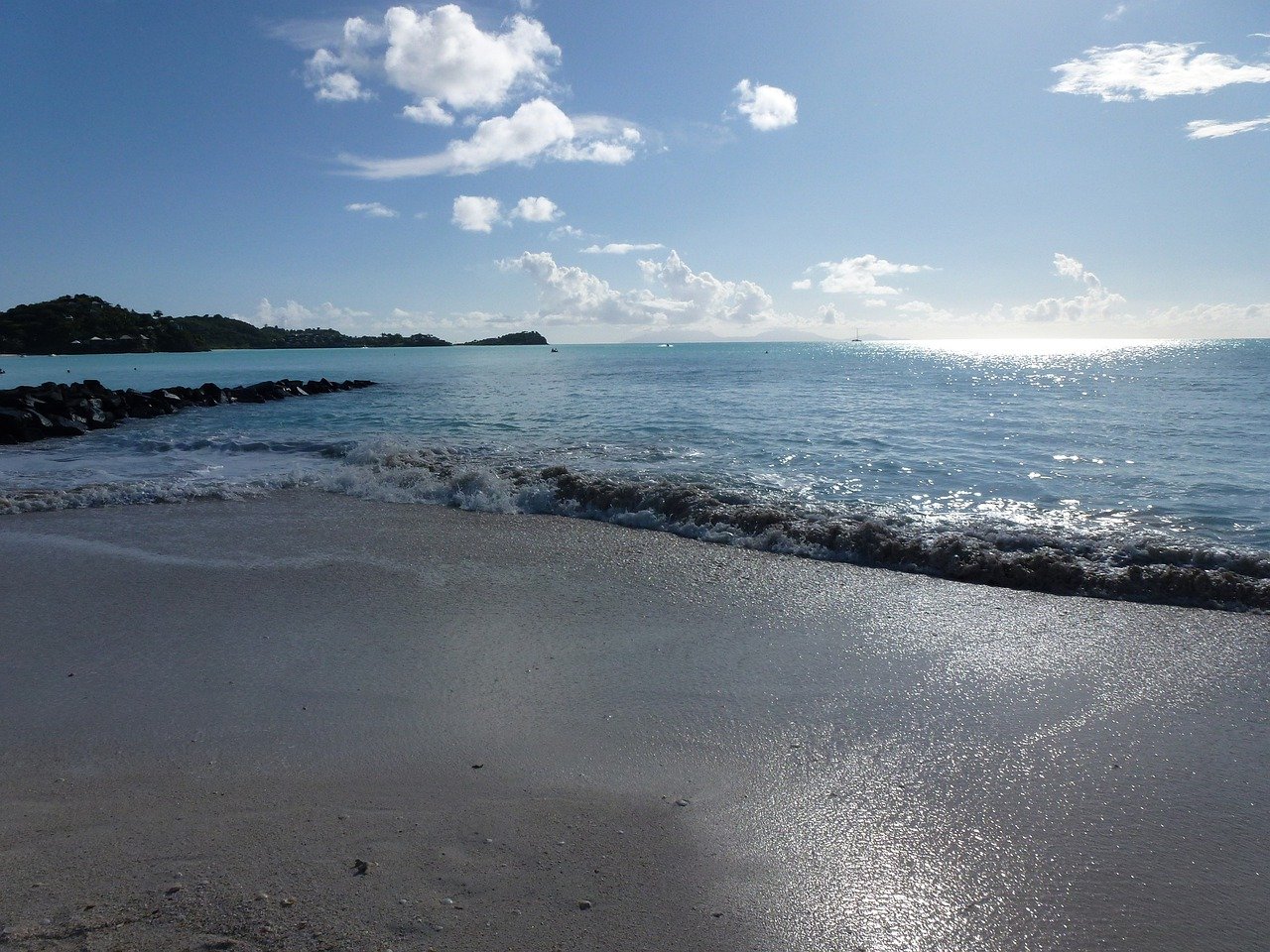 QUICK FACTS
Capital city: St. John's
Population: 96,286 (2018 estimated)
GDP in current prices: USD $1.611 billion (2018)
GDP growth: 5.3% (2018)
Area: 440 km²
Government: Unitary parliamentary constitutional monarchy
Monarch: Queen Elizabeth II
Governor-General: Sir Rodney Williams
Prime Minister: Gaston Browne
Currency: East Caribbean dollar (XCD)
HDI: 74th (2018)
Ease of doing business index: 113th (2020)
Time zone: GMT -4
Dialling code: 1 268
Antigua and Barbuda is an island nation situated in the West Indies between the Caribbean Sea and the Atlantic Ocean, in the middle of the Leeward Islands chain. The country consists of two major islands and a small number of mostly uninhabited islands. Antigua is the largest island land, with a total land area of 281km² and a coastline of 87km. Barbuda – land area 160km² – lies just 25 nautical miles (40km) north of Antigua and is easily reached by the Barbuda Express catamaran service (journey time of 90 minutes in nearly all weather conditions) or a 20 minutes helicopter flight.
Antigua and Barbuda's ideal geographic positioning 17°N of the equator makes the tropical twin-island jewel a regional travel hub, with excellent air links to North America and Europe. Home to over 100,000 people and blessed with 365 powder-white sand beaches, the country is revered as one of the most beautiful places in the world. Both islands are mostly low-lying islands with natural harbours, lagoons and sandy beaches along their coastlines and rimmed by reefs and shoals.
Antigua and Barbuda, along with seven other states, is a member of the Eastern Caribbean Currency Union (ECCU), a development of the Organization of Eastern Caribbean States (OECS), which uses the Eastern Caribbean dollar (XCD) as its currency. This has been pegged at 2.7 XCD to one United States dollar since 1976, contributing to long-term financial stability.
Antigua and Barbuda government offer Citizenship By Investment program
For more details visit www.cip.gov.ag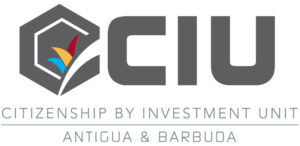 Citizenship by Investment
The ABCIP Act allows anyone 18 years or above, in good health and with no criminal record, to apply through one of four options. The application process is fairly rigorous and has to be done through an authorised agent licensed by the Citizenship by Investment Unit (CIU). Because of the due diligence process and depending on the complexity of the application, timelines can vary, but the benefits of acquiring citizenship in Antigua and Barbuda include low taxation, low residency requirements, no interview requirement, the opportunity to maintain dual citizenship, and visa-free access to over 125 countries.
Antigua currently remains the cheapest CIP for families. The following important changes have been announced by the Citizenship by Investment Unit, effective from 1 April 2020, aimed at making the programme more attractive to clients.
1. The donation route is slightly slightly expensive
Processing fees for the NDF donation have increased to $30,000 (up from $25,000). This means the CIP became slightly more expensive by $5000 for families choosing the donation option.
2. Real estate became cheaper
To make the real estate investment attractive, Antigua has cut the processing fee to $30,000 (from $50,000). You can buy equity shares or even a full title property, provided you commit $200,000 jointly with other investors .
Another important change was real estate resold after five years will be eligible for citizenship (when resale is permitted)
3. Iraqi nationals
Antigua has lifted a ban on Iraqi nationals. From 1 April 2020, these nationals irrespective of where they live will be allowed to apply for citizenship by investment.
4. Restricted countries softened
Previously, nationals of Afghanistan, Iran, Iraq, North Korea, Somalia, Yemen and Sudan were only allowed to apply for Antigua CIP if they were permanent residents of the UK, the USA, Australia, New Zealand and the UAE and have lived more than ten years and have no economic ties to their previous countries. In April 2020 these restrictions have been softened, meaning these nationals living in any country can apply.
5. Stateless people
Antigua will soon allow stateless people from four countries – Brunei, Saudi Arabia, Kuwait and the UAE – to apply for the citizenship by investment programme.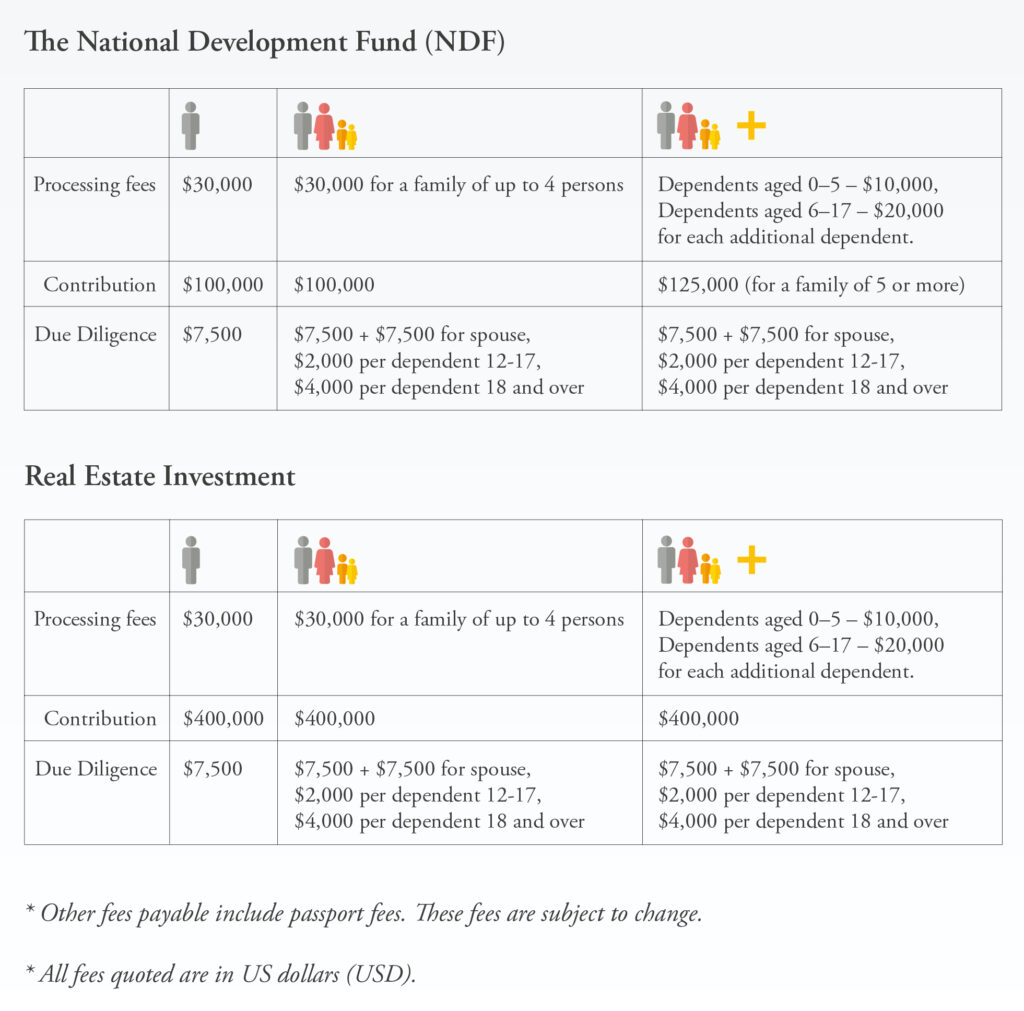 Business Investment
The two business investment options are:
• A principal applicant making an investment in an approved business of at least $1.5m.
• A minimum of 2 persons making a joint investment in an approved business totalling at least $5m. Each person is required to contribute at least $400,000 to the joint investment.
To qualify under the real estate option, the government requires an officially approved real estate with a value of at least $400,000 plus fees.
Two applications can make a joint investment, with each applicant investing a minimum of $200,000 in order to qualify. Two or more applicants who have executed a binding sale and purchase agreement may apply jointly provided that each applicant contributes the minimum investment of $400,000.
The University of the West Indies (UWI) Fund
Applicants will be required to make an investment of $150,000 for a family of six or more, and participation in the option will entitle one member of the family to a one year, tuition only, scholarship at the University of the West Indies.
The application process is fairly straightforward and application forms can be obtained from a local, and CIU-approved, Licensed Agent.
Why invest in Antigua & Barbuda?
Economy
The economy of Antigua and Barbuda is service-based and relies heavily on tourism. Since the outbreak of COVID-19 and the resulting impact on the country's economy, Chief Executive Officer of the Citizenship by Investment Unit (CIU), Charmaine Quinland-Donovan, has put measures in place to ensure that the Unit remained open for business during the "lockdown" that was put in place. Modifications have been made to the requirements for potential citizens to ensure that the process continues to be a smooth one given the closure of multiple business places globally. The ever dedicated staff of the Unit continues to assiduously process applications, completing applications in as little as six weeks. The Unit continues to encourage potential applicant to submit applications and has even made changes to its investment offerings to maintain its competitive edge.
Bolstered by generous government incentives for businesses and entrepreneurs, foreign investment has contributed to the recovery of the economy, especially with regard to construction and real estate. In addition, Antigua and Barbuda launched its citizenship by investment programme (CIP) in October 2013, raising $33m in its first year alone. Since 2013, the economy has enjoyed a steady return to real GDP growth, with 2017 up by 3.6% and 2018 up by 5.3% to a nominal figure of $1.626 billion (source: IMF).
Currently, Antigua and Barbuda's economy ranks a lowly 174th in the world, but 50th in terms of GDP per capita. The Caribbean Development Bank (CDB) forecasts a more modest economic growth of 3% for 2019.
Services represented 77.5% of 2017 GDP, with Industry accounting for 20.2% and Agriculture – which includes farming, fishing and forestry – contributing just 2.3%. The total contribution of Travel and Tourism to GDP in 2017 was equal to almost 52% share of GDP in 2017, of which 13% was a direct contribution.
Tourism and trade
After falling from 265,187 in 2016 to 247,320 in 2017 (having previously shown steady growth since 2010), the number of stayover international tourist arrivals coming in to V. C. Bird International Airport on Antigua's northern coast rose by 8.75% to 268,949. Two-thirds of tourists come from the US or the UK – 39% and 26% respectively of all visitors in 2018 – with Canada next (14%) and showing the highest year-on-year increase. Emphasising how important the US is to Antigua and Barbuda, the net figures from 2015 to 2018 show that arrival numbers from the US grew by 10.0% while numbers from the UK declined by 9.4%. Additional figures from the Ministry of Tourism showed that a record 813,459 visitors came by sea (794,604 by cruise ship and 18,855 by yacht) during 2018, helping to raise the overall number of visitors to Antigua and Barbuda to 1,081,365 compared with 1,059,924 in 2017 and 891,427 in 2016.
In each of the past few years, the country has been registering a significant trade deficit, which in 2017 was $534 million. Antigua and Barbuda imports most of its products from the United States (34.5% share by value of 2017 imports), followed in 2017 by Poland (21.6%), China (4%) and the UK (3.7%). Most of Antigua and Barbuda's agricultural production is focused on the domestic market and its exports are currently led by ships and boats (51% by value in 2017), iron products and refined petroleum.
The government of Antigua and Barbuda has been very innovative and creative in making changes to the program in light of the current economic climate.
For more details subscribe to our CBI Newsletter or request more information on info@blsmedia.co.uk or contact Tel: +44 (0) 207 241 1589.