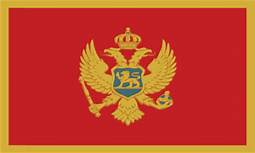 QUICK FACTS
Capital city: Podgorica
Population: 622,359 (Est 2018)
GDP in current prices: USD $5.4 billion (2018)
GDP real growth: 4.5% (2018)
Area: 13,812 km² (land 13,452 km²)
Government: Unitary parliamentary constitutional republic
President: Milo Dukanovic
Prime Minister: Dusko Markovic
Currency: Euro (€) (EUR)
HDI: 52nd (2018)
Ease of doing business index: 50th (2020)
Time zone: GMT +1
Dialling code: 382
Montenegro is a small but proud country in Southeastern Europe, located on the Adriatic coast. A former member of the Socialist Republic of Yugoslavia, Montenegro is bordered by Croatia to the west, Bosnia and Herzegovina to the northwest, Serbia to the northeast, the disputed country of Kosovo to the east, and Albania to the south. The country has a picturesque coastline stretching for 295 kilometres, including 75 kilometres of popular beaches and many well-preserved ancient towns and fishing villages. By contrast, the north of the country features some of the most rugged terrain in Europe, with mountain peaks averaging more than 2,000 metres above sea level. Montenegro enjoys a Mediterranean climate and averages 240 days of sunshine a year. The country's name actually means 'Black Mountain' and is reputed to derive from the appearance of Mount Lovcen (elevation 1,749m) when covered in dark dense forests.
History
Montenegro has seen many diverse cultures and political regimes. Between 1496 and 1878, large parts of the modern-day country were under the control of the Ottoman Empire, while the Republic of Venice controlled much of the coastal region until 1797. 
After the dissolution of the former Yugoslavia in April 1992, Montenegro joined with Serbia in establishing the Federal Republic of Yugoslavia (FRY) and applied to take over Yugoslavia's membership of the United Nations as the sole legal successor. However this claim was opposed by the other former Yugoslav states and the request was officially denied. Political relations between Serbia and Montenegro soured during the mid-1990s but were restored after the 2000 presidential elections, following which the FRY reapplied for, and was granted, membership of the United Nations on 1 November 2000. 
Montenegro's parliament declared its independence on 3 June 2006 and, with no objections from Serbia, the independence of Montenegro was ratified and, three weeks later, Montenegro was admitted to the UN in its own right. Montenegro has been negotiating with the European Union since 2012 to become a full member of the EU, having been granted candidate status in 2010. Following the decision to drop the Yugoslav dinar as its official currency in 1999, Montenegro has been unilaterally using the euro since 2002, despite concerns raised by the European Central Bank. However, it looks likely that these and other issues will be resolved by 2025 when Montenegro is expected to be granted full membership of the EU.
Infrastructure 
The country is divided into three regions and 24 municipalities, following the transition of Tuzi into an independent municipality from 1 September 2018. The Central region is the most populous region and now has five municipalities including Podgorica, which is not just the administrative centre of Montenegro, but also the main economic hub. The biggest region by area is the Northern region with 13 municipalities, while the Coastal region has six municipalities including Bar, which is a major tourist destination with its 20 beaches stretching over 9 kilometres, mostly surrounded by pine forests and olive groves. 
Although the country has an extensive rail and road network, Montenegro lacks a proper motorway network and the construction of new motorways is a stated priority of the government. One of its biggest and most ambitious projects is the construction of a 165km highway with a permanent supply of electricity linking the seaport of Bar to Boljare, Serbia, through the imposing mountains north of  Podgorica. The government hopes that the new highway, the first phase of which has been funded by China, will provide an economic boost to the northern region and bolster trade with Serbia. In addition, the EU has contributed millions of Euros in aid for transport and environmental projects as part of its pre-accession assistance programme for EU candidate countries.
Economy and tourism 
Since gaining independence, Montenegro's economy has been transitioning to a market economy and has been growing steadily for the most part. The World Bank classifies Montenegro as an upper middle-income country. By 2015, around 90% of Montenegrin state-owned companies had been privatised, including all its banking, telecommunications, mining and oil distribution. Montenegro's economy grew by 4.5% during 2018, following 4.7% growth in 2017, giving a nominal GDP of $5.4 billion. 
The economy is mostly service-based, with Services comprising 71% of GDP, Industry 21% and Agriculture 8%. Foreign Direct investment accounted for 11.7% of GDP in 2017, with tourism, real estate, energy, telecommunications, banking and construction attracting most of the FDI inflow. However, the Central Bank in Podgorica recently reported that the net inflow of FDI into Montenegro dipped from €484.3 million euros in 2017 to €327.6 million in 2018. The biggest foreign investors in Montenegro are Russia, Italy, Cyprus, Denmark, Hungary and Serbia. Tourism, having been hit severely by the Balkan Wars, started recovering in 2003 and has been a key driver of the Montenegrin economy. In 2009, Montenegro – 'the pearl of the Balkans' – was cited as one of the top places to go to in 2010 by the New York Times and Yahoo Travel. 
Having breached the one million mark in 2008, the number of international tourists arriving into Montenegro has continued to rise each year, with 2017 setting a new record of 1,877,212 foreign arrivals – up by 12.9% over the previous year. Figures just released by the Montenegro Statistical Office reveal a further 10.6% year-on-year increase in 2018 to pass the two million mark. Of the 2,076,803 foreign visitors, approximately 90% were from Europe, with 19.7% coming from Serbia, 16.3% from Russia and 9.3% from Bosnia and Herzegovina. 
The total contribution of Travel & Tourism represented 23.7% share of GDP in 2017 and is forecast by the World Travel & Tourism Council to rise to 27.9% share of GDP by 2028. The sector is also a major employment contributor, directly supporting 14,500 jobs in 2017 (equating to 7.6% of total employment) plus a further 22,000 jobs indirectly supported by Travel & Tourism. By 2028, the WTTC forecast that the contribution will rise from 19.3% in 2017 to 21.5% of total employment. 
Montenegro has one of the lowest corporate tax rates at just 9% and foreign companies receive equal treatment to domestic companies, making Montenegro an attractive proposition for investors.
Residency and Citizenship by Investment
In July 2018, the government of Montenegro announced that it would be launching its own special citizenship by investment programme (SCIP) for non-EU citizens. The window for applications opened on 1 January 2019 and is designed to last for a limited period of three years. A statement issued by the government said that "the programme aims to further accelerate Montenegro's economic development by creating new tourist, agricultural and processing capacities and creating new jobs."
The government has applied a cap of 2,000 applications and applicants must provide documents supporting the source and origin of invested funds.
To qualify for citizenship, applicants must make a non-refundable contribution of €100,000 to a government fund for the development of poor communities.
In addition, all applicants are required to invest in approved real estate projects with a choice of two levels:
• €450,000 for projects in the coastal region or in the capital Podgorica
• €250,000 for projects in the north or central Montenegro.
There are also government fees of €15,000 for single applicants, and €10,000 for each family member up to a maximum of four. Thereafter, each next family member must pay €50,000.
The procedure is fast, in that permanent residency may be granted within three weeks. Citizenship and a Montenegrin passport is granted within six months for approved qualified investors after due diligence checks and the names of successful applicants will be published in a gazette.
The benefits for Asians of having a passport from Montenegro are that, apart from its strategic location between Europe and Asia with direct access to the Adriatic Sea, there is no obligation to relinquish current nationality and there are no language requirements. A Montenegrin passport gives enhanced global mobility with access to 123 countries including the EU Schengen states. In addition, the country already uses the Euro as its currency and has applied for membership of the European Union.