Citizenship by Investment recently interviewed Angela Michalopoulou of Enterprise Greece. Here, Ms. Michalopoulou explains why Greece offers one of the most competitive Residency Permit programmes in Europe to date.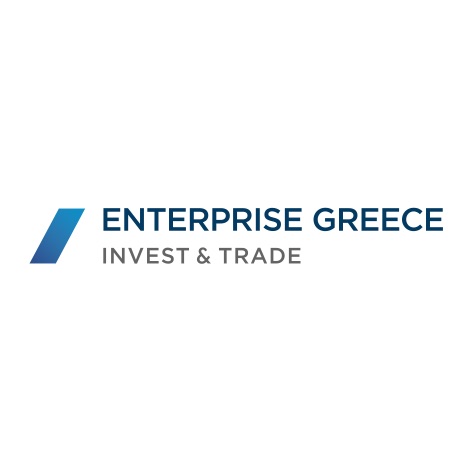 1) Please can you tell us more about Enterprise Greece and its aims?
Enterprise Greece (EG) is Greece's official investment and trade promotion agency operating under the supervision of the Greek Ministry of Economy & Development. It is designed to assist foreign investors and enterprises to do business with Greece, to provide key information about Greece as an investment destination and to promote a range of investment sectors in which Greece excels. In addition, EG promotes Greek products and services to the global marketplace. Enterprise Greece helps Greek businesses reach new markets, find new business partners, and become more competitive and attractive.
2) Greece is an attractive destination for foreign investors. Can you please explain what Greece offers potential investors?
The Greek Golden Visa Programme is probably the most competitive Residence Permit program in Europe today. It offers a permanent residence permit to non European investors and their families (spouse, children, both spouses' grandparents), with the purchase of real estate assets that add up to 250,000 Euros. It also gives this right to real estate investors who have signed a minimum ten-year timeshare agreement (lease) for the use of tourist accommodation. Additionally, the Greek Golden Visa Program offers to non European citizens free movement within all Schengen area European countries, while it can also lead to long-term residence and thus citizenship status, under conditions. Moreover, the owner can rent the asset and receive a rental yield, without being subject to a minimum stay requirement. "Golden Visa" recipients, have access to the Greek education system and healthcare system, if they are insured accordingly, and enjoy the benefits of a country offering real estate assets at very competitive prices compared to other European destinations, with high rental yields for quality properties in prime locations.

3) Can you tell us more about the sectors in which Greece holds a competitive advantage?
Greece's implementation of a reform agenda is opening up new investment opportunities with high rewards for both first movers and established players. According to recent reports by international organisations, a sustained growth is anticipated for the Greek economy during the coming years, expected to be driven by its high-value sectors like tourism, ICT, energy, environmental sciences, food, beverage and agriculture, logistics, and life sciences. Greece's exceptional human capital, advanced infrastructure, geostrategic position, and potential for economic expansion, are set to attract international investor interest, as Greece's newly designed investment framework supports the creation of new businesses, new synergies, and new partnerships.
4) Can you please explain the process of applying for a Golden Visa?

The application process for the Golden Visa is straight forward. Initially the investor must submit an application for an entry visa to the Greek consulate authority in their country of origin. Upon receipt of the entry visa they are able to travel to Greece, conduct their market search, acquire the property and complete the residence permit application process (application, copy of the contract, passport copy, fee, photos and other documentation) at the Aliens and Immigration Dept. of the Decentralised Authority, where the property is located. The exact steps and requirements for the completion of the procedure are outlined in detail in 5 different languages, including Arabic, in our special guides, available through our website within the "Greece My Residence" section. Moreover, interested investors can always address their enquiries to our e-mail , and we will reply back with all necessary information.
Angela Michalopoulou, PhD
Head of Investment Promotion Unit,
Enterprise Greece