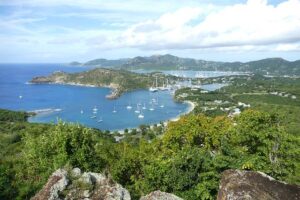 Antigua and Barbuda are deciding to change their Citizenship by Investment Program in a bid to get more applications and in turn have an increase in revenue.
One change is an increase in commission to investors. This change is expected to happen in less than two weeks and aims to bring more files in.
Other changes under the new amendment include:
Large files of four or more family members that come from Saudi Arabia, Brunei, Dubai and other countries will be diverted to the University support option at $150,000 per file.
A change to the Real Estate option will allow for two people to pay $200,000 each, or for the same $400,000 total, but for each to receive a separate title
Antigua and Barbuda, consistently remains as one of the fastest growing economies in the Caribbean which are fuelled by CIP revenues. Successful applicants can travel visa-free to over 130 countries worldwide, including the European Union, the United Kingdom, Singapore, and Hong Kong.