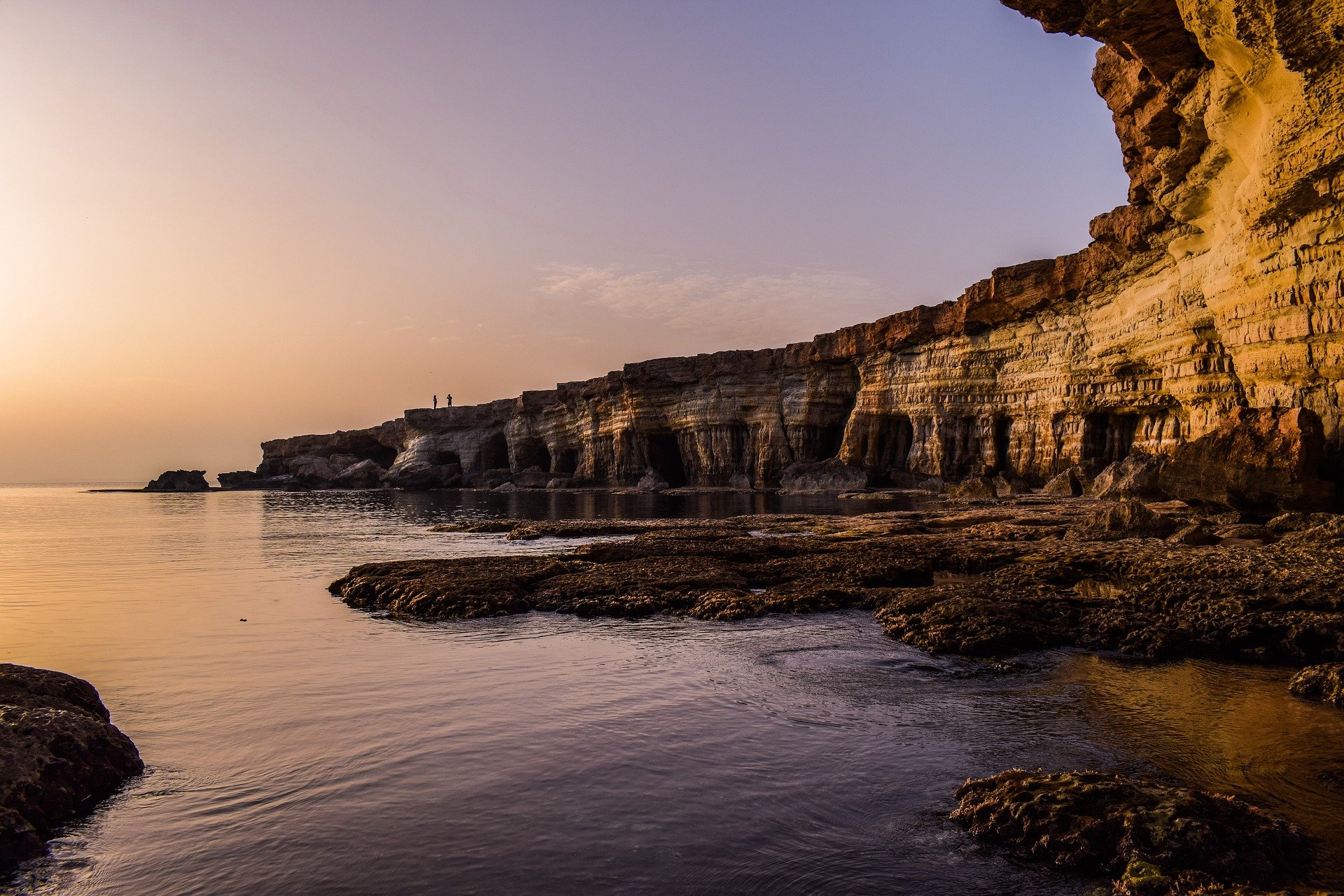 QUICK FACTS
Full name: Republic of Cyprus
Capital city: Nicosia
Population: 1,189,265 (2018)
GDP in current prices: USD $35.970 billion (2019)
GDP real growth: 3.9% (2018)
Area: 9,253 km²
Government: Unitary presidential constitutional republic
President: Nicos Anastasiades
President of Parliament: Demetris Syllouris
Currency: Euro (€) (EUR)
HDI: 31st (2018)
Ease of doing business index: 54th (2020)
Time zone: GMT +2
Dialling code: 357
Cyprus is an island country situated in the far eastern end of the Mediterranean Sea. Geographically, it is closer to Asia than it is to Europe, lying just 70 kilometres south of Turkey, 105km west of Syria, 207km northwest of Lebanon and 390km north of Egypt. Although the Greek island of Crete lies 785km west of Cyprus, historically and culturally Cyprus is definitely in Europe.
Not unsurprisingly, the island is a major tourist destination, not just for its fabulous beaches with shallow turquoise waters, but also for its many historic churches and archaeological sites dating back to the Greek and Roman empires. Cyprus has long been revered as the birthplace of the goddess Aphrodite who, in Greek mythology, was born in the sea and came to the shore 25km east of Paphos on the coast road to Limassol.
Citizenship by Investment
Cyprus has suspended its citizenship-by-investment program from 1 November 2020 onwards. We will keep you updated as new programs are released.
Cyprus Residency and its requirements:
– Property purchase from €300,000
– Permanent Residency in 2 months; applicants are required to visit Cyprus within 1 year to submit their biometrics data in order to get their PR card, and should not be absent for more than 2 years.
– Main applicant must maintain a 3-year fixed deposit with a Cyprus bank of at least €30,000 transferred from abroad.
– Applicants should provide supporting evidence of secure annual income from abroad of at least €30,000 – an additional €5,000 per person must be added for spouse and/or children – and additional €8,000 for each parent of the main applicant or their spouse.
– Applicants should have no intention to undertake any employment in Cyprus. They can own a business registered in Cyprus and receive dividends from this business.
– Applicants must have a clean criminal record + should not be in the list of people whose property is frozen by the EU as a result of sanctions.
Why invest in Cyprus?
Economy
Looking to the future, large gas fields were discovered off the Cypriot coast in 2011 in Aphrodite Field and industrial gas production is expected to begin in 2022. Egypt also discovered a large gas field in 2015 adjacent to the Aphrodite field and has been in discussions with Cyprus about a shared undersea pipeline.
In February 2019, US energy giant ExxonMobil confirmed it has discovered a huge natural gas reserve off the south coast of Cyprus within the island's Exclusive Economic Zone (EEZ) and there is speculation that the find could prove to be a game-changer in the region's energy resources, even potentially helping to resolve the ongoing dispute with Turkey over the island's partition.
Tourism
Each of the past five years has seen an increase in the number of international tourists heading for Cyprus. 2018 saw a record breaking 3,938,625 tourist arrivals according to Cystat, an increase of 7.8% over 2017's total of 3,652,073 and over 63.7% higher than 2013.
The highest number of inbound tourists come from the UK (36% in 2018) followed by Russia (22%). The total contribution of travel and tourism to Cyprus' GDP last year was 21.9% and generated around 22% of employment.
Benefits of Cyprus Residency By Investment Program:
* Will improve your global mobility
* Access European Education Education
* First Step to acquiring Citizenship
* Wonderful weather conditions
* Get Visa-Free access to over 173 Countries which includes EU and UK
Please email info@blsmedia.co.uk or register now your interest and sign up to our newsletter