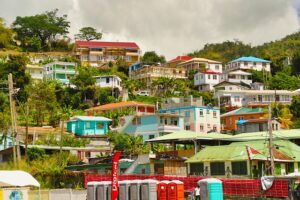 Dominica is known for having a much simpler Citizenship by Investment program than other countries. This is now changing.
The Dominican Citizenship by Investment Unit has now enforced stricter requirements upon their Authorized Agents, an action that will undoubtedly narrow their amount of clients.
The main requirements made by the CIU:
1) The Citizenship by Investment Unit will only accept Investors from Sudan, North Korean or Iran if they have met the following conditions:
• They have lived outside of that area for a period of 10 years or more
• They have no substantial assets in that area
• They have not performed any business or similar activity in the stated areas.
2) Investors are required to provide the proof of receipt of funds of the amount of the full investment. An explanation must be provided in the event of a third party paying the expenses and the KYC procedures must be performed.
3) Applicants who have been denied a visa from areas with which the Commonwealth of Dominica has a visa waiver (e.g. the United Kingdom) agreement should not apply to this program.