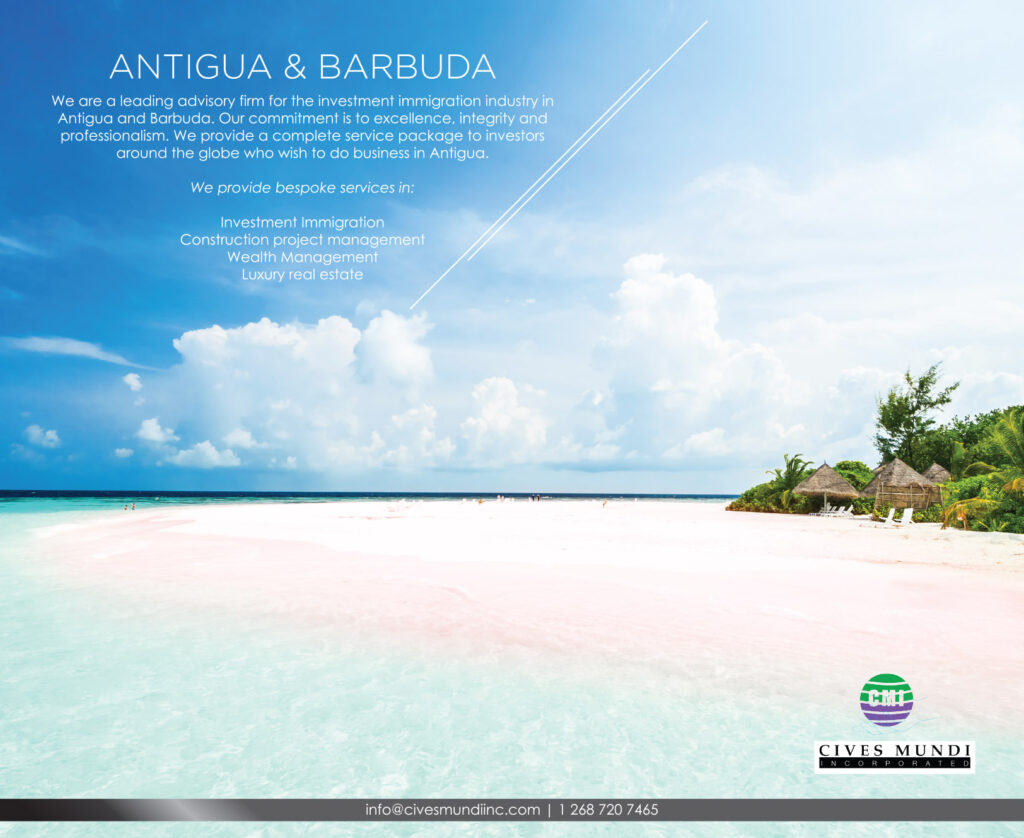 You'll find what you are looking for in Antigua. Spectacular beauty, low crime, freedom, and a growing economy. This is our bit of Paradise – Antigua and Barbuda. And you too, could call this place home.
CITIZENSHIP BY INVESTMENT
Antigua and Barbuda accepts applications for citizenship from qualified investors. You can have a passport from Antigua. A second passport will give you visa free access to those countries that you need to travel to visa-free; whether for business or pleasure. And an Antigua and Barbuda Passport gives you visa free access to 165 countries.
CIVES MUNDI INC – AGENT OF CHOICE FOR THE CITIZENSHIP BY INVESTMENT PROCESS
Cives Mundi Inc offers the full suite of services that you will need to become a citizen. We will help you to prepare your application, submit it, and we'll update you on its progress. We have experts on hand to help with more complicated cases. At the end of the process you will receive your new passport. Call us now for more information.
On November 4th, 2019, the Government
of Antigua and Barbuda issued a press release. That press release stated, "The Antigua and Barbuda Passport is now the strongest in the OECS sub-region in the Caribbean, offering visa free access to 165 jurisdictions across the world."
For a contribution of US$100,000 to national development, or the purchase of
prime real estate you can enjoy citizenship
benefits and access to 165 countries visa free. Call us now to learn more about the real estate options.
Why not hold the strongest passport in
the OECS subregion today? Why not own
a piece of prime real estate in stunning Antigua and Barbuda?
Call or email us today
for a free consultation on citizenship.